contact us
shenzhen comwin automation technology co.,ltd.
hotline:0755-23202925
fax:0755-27334697
email:
chengyi@szcomwin.com
q q: 1829542379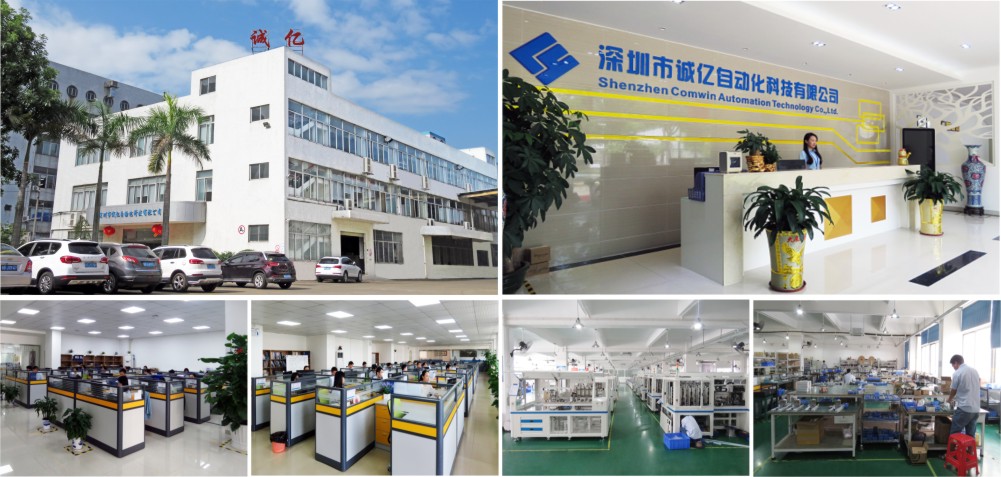 shenzhen cheng million automation technology co., ltd. is a focus on fpd display equipment in the field of research and development, design, production, sales, service as one of the high-tech enterprises. successively obtains the national high and new technology enterprise, shenzhen high-tech enterprises and a number of research and development of patent. at present, the company has the workshop, dormitory area of 8000 ㎡, and nearly 150 people in professional research, development, production team, management system architecture. existing products include: automatic cleaner for plasma terminals, automatic single atom and multilateral star cog, automatic single and unilateral more paragraphs fog series, automatic backlight assembling machine, fully automatic blu medium size fold membrane some columns, ogs/on cell/cell in hot-pressing series, lcm tp all joint series, all kinds of non-standard equipment and intelligent solution for the factory.


the company has research and development of the earliest fpd display equipment in the field of senior technical team. to let the "engine" never stop, we have established long-term special with chengdu university of electronic science and technology cooperation, and achieved some results. at present, the company products are mainly used in lcd, lcm, oled, blu and other fields. with boe, kunshan longteng, d cigna,; chunghwa, tianma microelectronics, tpk, foxconn, shanwei letter, skyworth group, emperor jing optoelectronics, the godson photoelectric force tai, jiangxi, jiangxi lianchuang, with xingda countries show, the xinhui technology science and technology, shenzhen, fujian yi hui, tianshan microelectronics, akita microelectronics, khalid communications, shenzhen ya see, photoelectric science and technology, in full view of science and technology, taiwan zhijing wisdom more than two hundred well-known enterprises at home and abroad to establish long-term friendly relations of cooperation. products covering guangdong, guangxi, jiangsu, zhejiang, jiangxi, liaoning, fujian, hunan, hubei, chongqing and so on more than 20 provinces and cities throughout the country.
contact us
shenzhen comwin automation technology co.,ltd.
hotline:0755-23202925
fax:0755-27334697
email:
chengyi@szcomwin.com
q q: 1829542379